Are you tired of hearing that a bachelor's degree is the only path to a successful career? Well, I have some good news for you! There are plenty of rewarding jobs out there that don't require a four-year college education.
In this article, we'll explore a variety of career options that can lead to success without the need for a bachelor's degree. Whether you're a high school graduate, someone considering a career change, or simply want to explore different job prospects, this article will provide valuable insights and guidance.
The Changing Landscape of Employment
Over the years, the employment landscape has undergone significant changes. While a college degree was once seen as the golden ticket to a secure and prosperous future, the job market has evolved.
Today, employers are placing more emphasis on skills, experience, and practical knowledge rather than a degree alone. This shift has opened up doors to a wide range of career opportunities for individuals who don't hold a bachelor's degree.
In-Demand Jobs that Don't Require a Bachelor's Degree
Media and Communications
Non-bachelor's degree holders have access to a variety of options in the media and communications industry.
To ensure compelling and effective messaging, writers, production assistants, editors, and production managers all participate to content creation.
Marketing
There are several career routes available in marketing for people without a bachelor's degree. These positions, which range from social media managers to marketing experts and coordinators, entail creating effective campaigns, maintaining an online presence, and raising brand recognition.
Research
Research domains present excellent career options for people drawn to the sciences. In order to conduct tests, analyze data, and assist research efforts, laboratory technicians, business analysts, and medical laboratory technicians play vital roles.
Consulting
Consulting will employ 34% more people between 2021 and 2022, providing a variety of chances for people to offer specialized advise to businesses or clients.
These positions, whether serving as client advisers, business consultants, or solutions consultants, call for proficiency in particular fields, including project management or sales.
Evergreen Blue Collar Jobs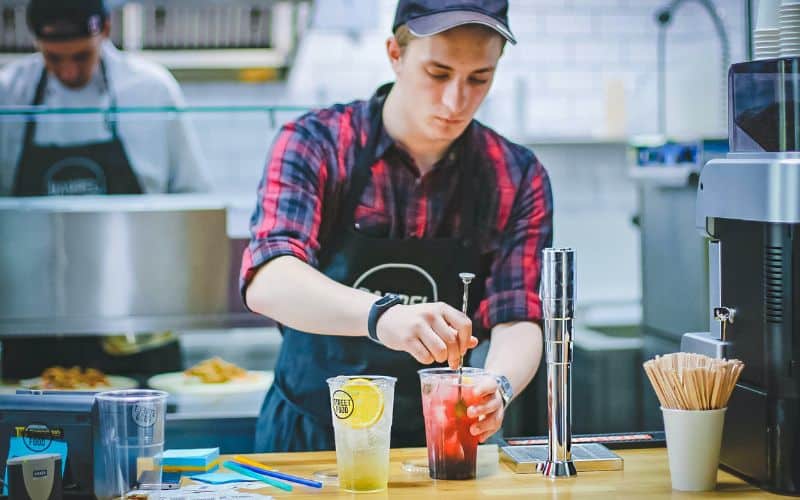 Electrician
If you're a hands-on individual with an interest in electrical systems, becoming an electrician could be an excellent career choice for you. Electricians install, maintain, and repair electrical wiring and systems in residential, commercial, and industrial settings.
It's a trade that offers stable employment, competitive wages, and opportunities for growth. Additionally, you can pursue apprenticeship programs or vocational training to gain the necessary skills and certifications.
Dental Hygienist
Do you have an interest in oral health and enjoy working with people? A career as a dental hygienist might be a perfect fit for you. Dental hygienists work alongside dentists, providing preventive dental care and educating patients on proper oral hygiene practices.
While requirements vary by state, most dental hygiene programs can be completed in less than four years. This career offers a good work-life balance, job stability, and a positive impact on people's health.
Real Estate Agent
If you have excellent communication and negotiation skills, a career in real estate could be a lucrative option. Real estate agents help clients buy, sell, or rent properties and earn a commission on each successful transaction.
Most states require agents to take a pre-licensing course and pass a licensing exam, while formal education requirements may vary by state. Flexibility, independence, and the possibility for substantial income are all features of this vocation.
Graphic Designer
Do you have a knack for creativity and an eye for design? Consider becoming a graphic designer. Graphic designers create visual concepts using computer software or traditional techniques. They work on a wide range of projects, including advertisements, logos, websites, and more.
A graphic design bachelor's degree can be useful, but many employers place greater value on a candidate's portfolio and skill set. Design abilities can be acquired through community college programs, online learning, or occupational training.
Commercial Pilot
If you've always dreamed of taking to the skies, a career as a commercial pilot might be your calling. Commercial pilots operate aircraft for various purposes, including transporting passengers and cargo.
Although becoming a pilot takes substantial training and flight hours, a bachelor's degree is not always required. A private pilot license can be obtained, and you can progress through the ranks, acquiring training and credentials along the way.